When food innovator Marc Pruijssers rolled into education from the business world in 2012, a world opened up for him. "Here, people work from the heart on sustainability and innovation. Not because they have to, but because they can! HAS University of Applied Sciences has an Innovation Class and a Top Class in Entrepreneurship, from which innovative initiatives emerge every year. By joining Brave New Food, HAS is creating even more opportunities for its students. "Together we are taking the step towards the future."
HAS is one of the four Universities of Applied Sciences in the Netherlands that deals with the green domain. Marc Pruijssers is, together with Marielle Geelen, director of the location in Venlo. Besides education, HAS is also involved with applied research and knowledge valorisation. "Our programmes are about the future of the sector," Marc emphasises. "Protein transition, nature-inclusive agriculture, animal welfare within food production; it's all about making our food system more sustainable. This focus is also necessary, since the demand for food is much greater than our planet can currently provide. As a University of Applied Sciences, we want to lead the way in this field and work with frontrunners to do so."
Dare to share challenges
Historically, food companies have been rather secretive about their innovation activities, afraid of competition. New generations decision makers are opening up to collaboration with other companies and with universities. We welcome this change of attitude and we believe that sharing is multiplying. Of course, you have to have the courage to open up. It may be scary at first, but it will always pay off. If you want to solve everything on your own, you miss a lot of opportunities for cross-fertilisation, coincidences and possibilities."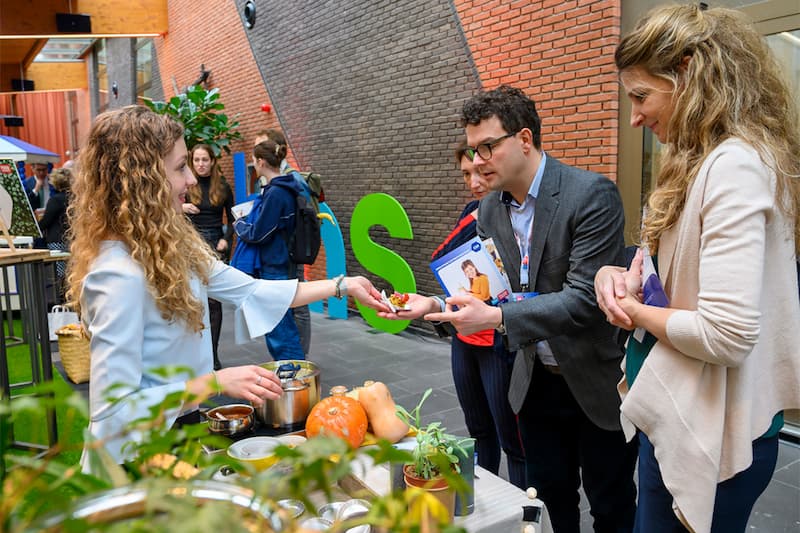 New insights
When Marc was still working at chocolate manufacturer Mars, his team issued a challenge at Battle of Concepts, one of the innovation platforms of Brave New Food co-founder Joost Dekkers. "This not only gave us 111 tasty ideas for the snack of the future, but also a lot of valuable insights. Joining forces offers so much potential, especially if you dare to look outside the box. Brave New Food has only just started, but I already know that this collaboration is going to bring us some great things."
Growing bigger faster
Marc is very enthusiastic about the open calls - and later on branded challenges - that Brave New Food launches to accelerate the transition to a more sustainable food system and is sharing them with alumni, students, professors and the HAS network. "Former student Michael Luesink founded BOON in his fourth year and won a Foodmanship award with his graduation project. Through our network he came into contact with investors to further develop and grow his company. Through Brave New Food's network, he and the new crop of entrepreneurial students can grow even further."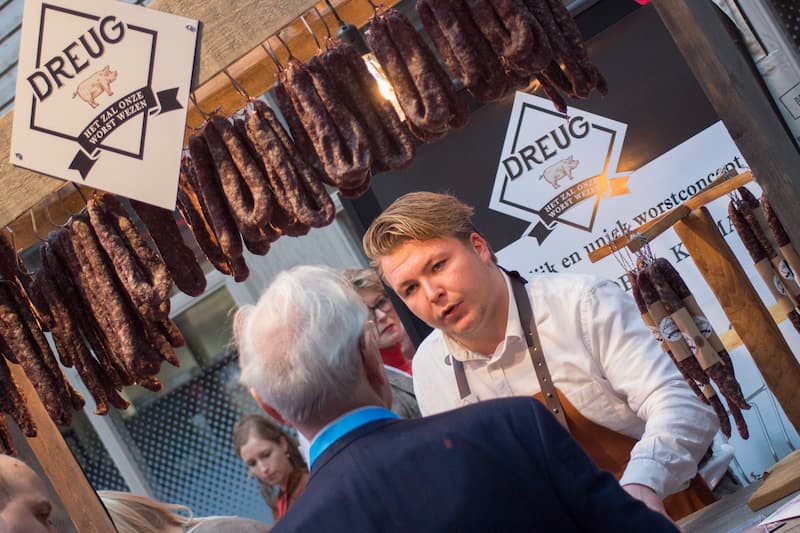 TIP: 1-5 March, HAS University students will exhibiting their latest innovation ideas and developments at the online edition of the annual HAS Food Experience. For more information and previous editions of the online HAS Food Book visit hasfoodexperience.nl.


Are you a leading food company and want to accelerate innovation? Join our club of gamechangers now! Read more about our platform and get in touch.