Could this be better, more efficient, faster? Ever since Joost has been able to think, he has been thinking about things in this way. A valuable quality for an entrepreneur in general and a great asset specifically for the management team of Brave New Food. Joost sees various opportunities for both leading established companies as innovative startups, scale-ups and ventures that join the club of game changers. "The added value of cross-sector collaboration is invaluable," says the innovation expert.

"I am very curious by nature, enthusiastic about innovation and strongly believe in the power of working together." These three starting points led to the establishment of Battle of Concepts in 2007, followed by innovation platforms CityChallenges.nl and Starthubs.co. His community now consists of more than 50,000 innovative thinkers. "This enables us to speed up the search for solutions."

Finding the right matches is what Joost lives for. "Recently, a healthcare institution was offered a solution from the logistics sector. Within a month they were able to get to work and the startup was able to tap into a completely new market. Fantastic! In the same way, solutions can be found for challenges in the packaging industry, for example. "


Dare to ask
According to Joost, the way in which most companies currently innovate can be much more efficient. "A lot of new projects are being started, while the solution often already exists. In the Netherlands or abroad and probably in an entirely different industry. There are many companies that do things better, faster and smarter. Above all, let's learn from them!" The change to think this way is underway, but according to Joost it is not happening fast enough.

"Open collaboration does not mean that you share everything with each other and can no longer compete with each other. It is about sharing your innovation needs in an open way to find your solution quicker. Only by asking who can help, you can really speed things up. Take, for example, specific waste flows that you want to value, or if you are looking for an alternative to the plastic straws of drinking cartons... you can put that question internally or in your current network of suppliers. But if you exploit the database of Brave New Food, other branches are thinking along."


The right match
It is Joost's mission to find the right people and companies to let them participate in specific challenges and the open calls of Brave New Food. "With the reach of my platforms and the average success rate of almost 90%, I am confident that we will find great solutions and innovations that will lead to new valuable collaborations. Thanks to our transparent way of working in the open calls, it's easy to make multiple matches; winning is therefore not reserved for the happy few."


Branded challenges and calls
As a club member of Brave New Food, leading food companies can be inspired by solutions and participants of the open calls during a special matchmaking event. "Soon we will also make it possible for partners to share their specific innovation needs on our platform, possibly in the form of a branded challenge, and thus make a targeted appeal to innovative parties with a solution to pitch. That could be a specific question such as the plastic straw-problem, or a more general need such as 'constantly looking for new ways to reduce the amount of plastic in processes'," explains Joost. "We broadly express this innovation need in our community of 50,000 innovators and beyond, by means of targeted social media campaigns."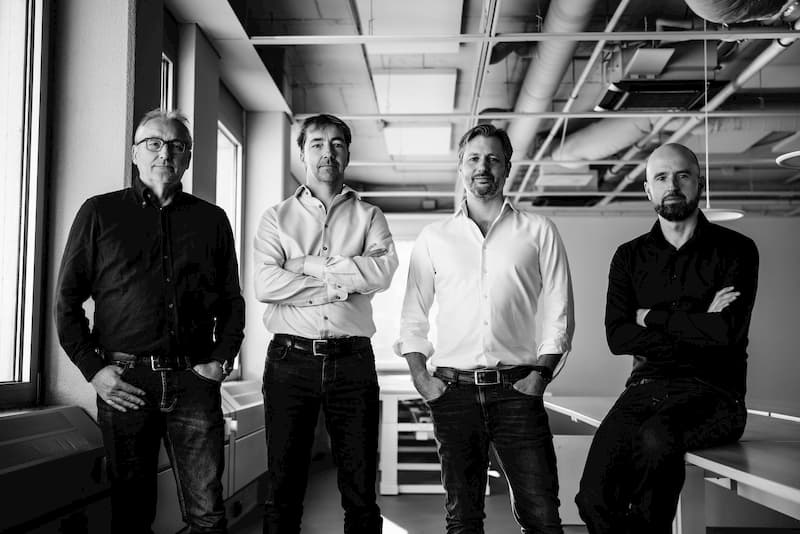 Extra boost for innovative companies
Brave New Food is also of great added value for affiliated innovative start-ups and scale-ups, Joost emphasizes. "We offer them exposure and access to market, expertise and capital. They are also immediately part of a growing network of innovative game changers. This combination of factors makes us a one-stop-shop for innovative companies that could use an extra boost. "

Valuable network
The network into which they end up is of great value to both the requesting and the offering parties. Birgit Dekkers of startup Rival Foods, for example, already emphasized that you need connections to conquer the shelves in supermarkets and Frank Sinnige of packaging giant Smurfit Kappa indicated in an interview how valuable network events are for their innovative processes. "
50 partners in 2021
Brave New Food focuses on all national and international companies in the food chain. "Our goal for 2021 is to connect at least 50 partners with us, so that we can realize even more matches with innovative thinkers and doers."
Are you a leading food company and do you want to accelerate innovation? Join our club of gamechangers now! Read more about our platform and get in touch.