After ten years, Marco Smit exchanged bustling Boston and daring Dubai for the Dutch countryside. Not without a mission, because together with a small team of motivated professionals he is putting Flevoland on the map as an entrepreneurial region with development agency Horizon. As a game changer, affiliated with Brave New Food, he wants to accelerate the transition to a more sustainable food system, among other things. "We let entrepreneurs grow and realise sustainable goals at the same time. Making something out of nothing, that is in the Flevolanders' DNA."
His global knowledge and experience with entrepreneurship and investing will stand Marco Smit in good stead in his director's position. With Horizon, he and his team drive the activity in Flevoland, provide knowledge and networks and finance startups and scale-ups in the region. Especially in the food chain, you depend on each other, Marco knows. "That is why we have developed various programmes to bring entrepreneurs together and exchange ideas. This is how we promote innovation and internationalisation," he explains.
Always money for a good idea
Both companies from Flevoland that want to operate internationally and foreign companies that want to do business here can count on Horizon. "Because of globalisation and technological progress, competitors are no longer from the Netherlands and the Dutch market is soon too small to be able to really scale up sufficiently. You also shouldn't be surprised if you suddenly get requests from Japan, Africa or Canada. We can help entrepreneurs get the right information about international business and marketing, but also support them with venture capital. There's always money for a good idea," Marco emphasises.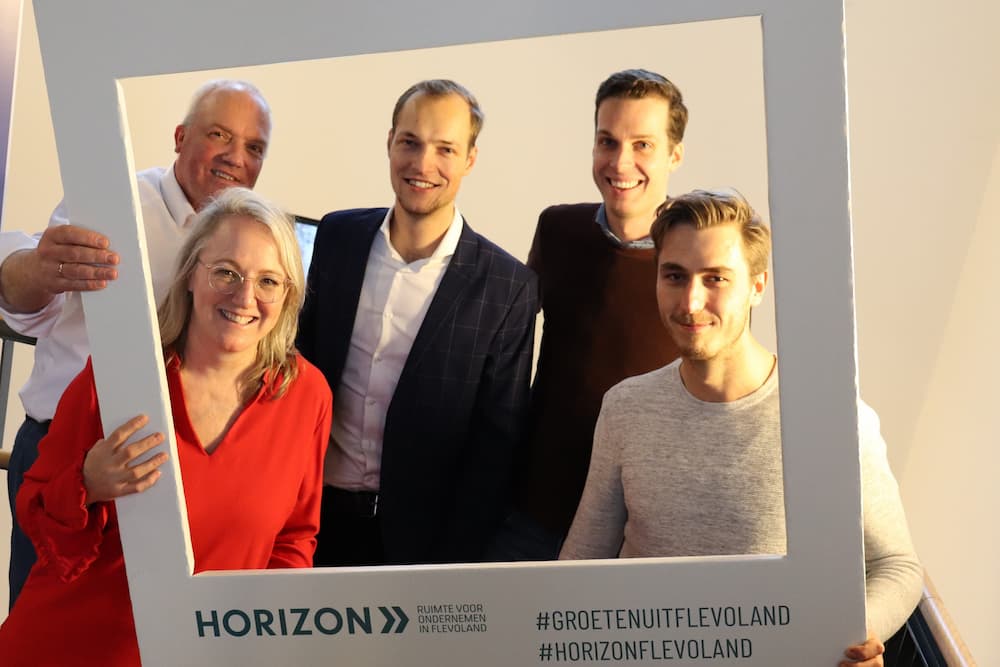 Accelerating the transition
He sees Brave New Food as a real connector. "There is for example a growing interest in vegetable products and the Brave New Food network can help to accelerate that transition. So we are very curious about the business cases that will be presented through the open calls and we would like to get in touch with entrepreneurs who are looking for a place to test or who are looking for other entrepreneurs to cooperate with."
Pioneering pur sang
Despite the grey weather and lack of skyscrapers, Marco sees plenty of similarities between his former working areas and Flevoland. "First of all, I love to have a view," he laughs. "Here you have that too, in abundance." In addition, he sees a similar entrepreneurial mindset, which has been magnified abroad. "In Tel Aviv, Israel, they dare to take risks, because they are used to living in uncertainty. In America and Dubai, they are masters of making dreams come true. Building a port in the desert - where there is nothing else - and making sure that within thirty years, it will be turning over more containers than the port in Rotterdam, purely on the basis of ambition and decisiveness. That pioneering spirit is in the Flevolanders' DNA too."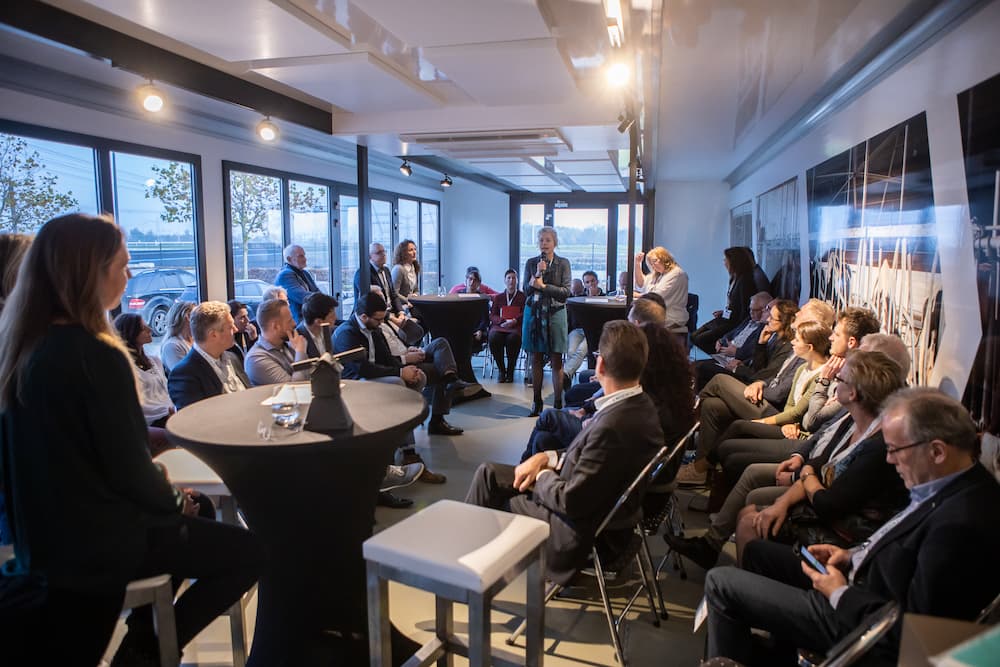 Land without barriers
The land of Flevoland has existed only since 1942, when the last piece of the Zuiderzee was drained and the remaining water was renamed IJsselmeer. It was only in 1985 that Flevoland officially became an official province of the Netherlands. "Flevoland is the largest land reclamation project in the world. There is a lot of space, a lot of land and few obstacles. You will never hear 'we did things differently 50 years ago' here. That mindset helps with entrepreneurship," says Marco.
Flevoland as testing ground
Many scale-ups are testing their proof of concept in Flevoland, such as Van Boven, which uses drones to map out agricultural areas, and Odd.Bot, which uses robots to remove weeds so that fewer pesticides are needed. Wageningen University & Research also likes to use Flevoland as a testing ground, for example in projects such as De Akker van de Toekomst (The Field of the Future) and the Boerderij van de Toekomst (Farm of the Future). Flevoland may not have its own university, but we have several universities within a 50 mile radius. "In America, universities and businesses work closely together for the benefit of the economy; the Netherlands can learn a lot from this. More attention to the marketing of technology at universities and more confidence in research from the business community would be a great step forward."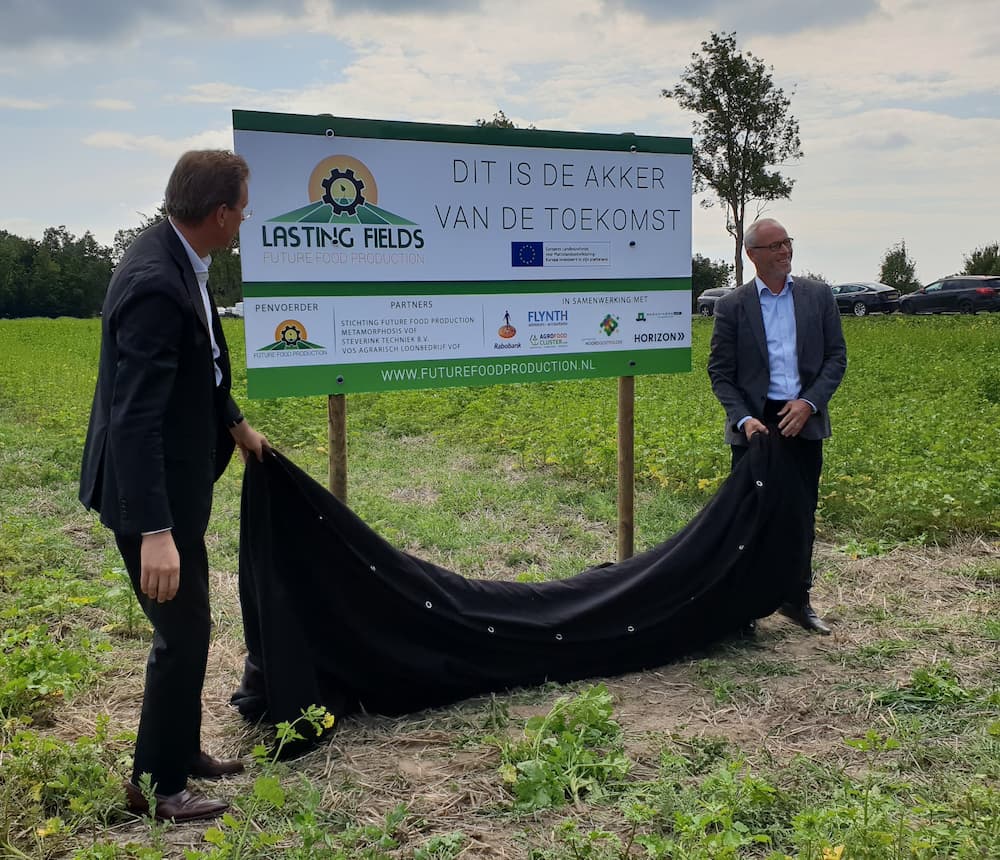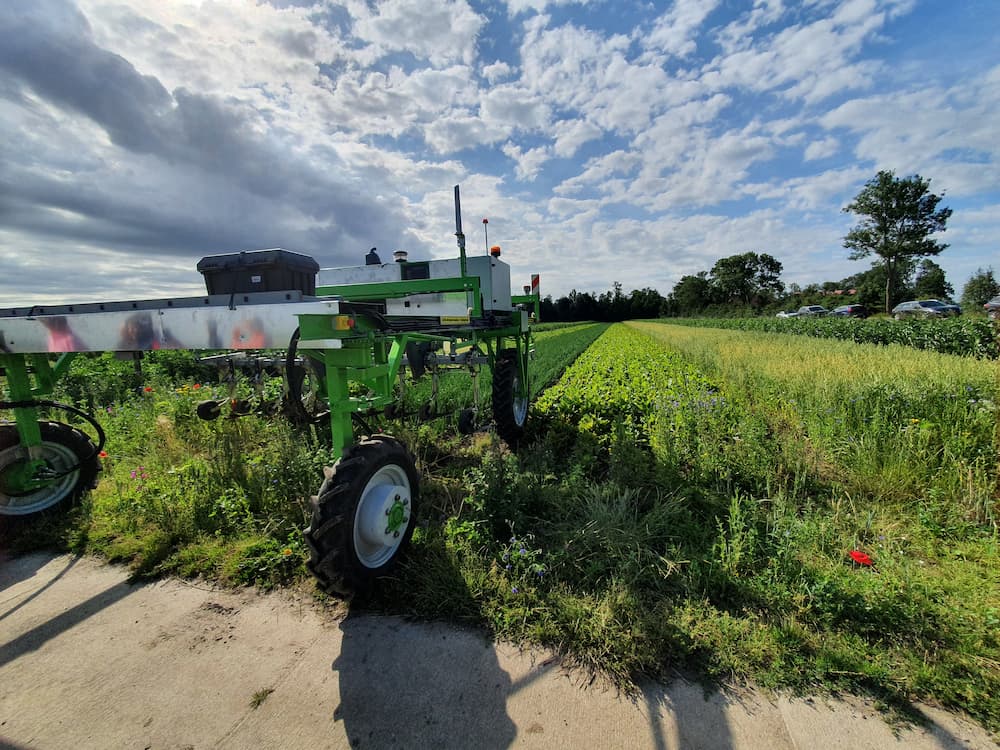 Partner in Flevoland
With the government as a shareholder, Horizon has two missions: to create sustainable growth for the region and to attract companies that contribute to a good entrepreneurial climate, because these in turn create a better investment climate. "I hope that established ventures as well as startups and scale-ups participating in Brave New Food are curious about Horizon and contact us to discuss the possibilities. That they really see us as a partner with whom they can take the next step. Together we can change the game!"
Are you a leading food company and do you want to accelerate innovation? Join our club of gamechangers now! Read more about our platform and get in touch.