You probably don't even think about it when you take products out of their packaging or open the package you ordered online, but there is a good chance that the cardboard comes from Smurfit Kappa. With 46,000 employees at 350 production sites in 35 countries in Europe and America, this giant contributes significantly to the whole value chain of packaged goods. In order to further expand its innovative position, it joined Brave New Food. "Only by transforming the global economy from linear to circular can we tackle sustainability challenges. That requires fresh ideas."
Customer Experience & Innovation Director Frank Sinnige is proud of the company he has been working for for almost a decade. "When Jefferson Smurfit and Kappa Packaging merged in 2005, the focus was on improving processes and technical innovation. As a result, our packaging now averages 75 per cent recycled paper fibre, we are experimenting with fibre from alternative raw materials and waste, and using organic by-products as biofuel for our processes. We also work with local organisations to reuse other materials from waste paper deliveries - such as metal, plastic, textiles, wood and sand."
Innovating from the market
Continuously, Smurfit Kappa explores new opportunities for material efficiency, innovation, recycling and reusability. "We want to take a pioneering position in this," says Frank. In the last five to ten years, the innovation focus on retail and end-user markets has intensified, in order to connect to the beginning of the production process and thus to the - latent - customer needs. "By engaging with customers, we can develop smart products that have an impact on the entire supply chain," Frank explains. "From hygienic packaging to logistically sustainable transport and from attractive display to practical recycling."
Smart packaging
For example, Smurfit Kappa developed mono material packaging – packaging consisting of just one material. "This allows us to create efficiency in our customers' packaging lines and also improves the recyclability of the packaging after use. At the same time, we can think along the lines of transport. For example, a manufacturer could use a lighter bottle if he used slightly stronger packaging during transport. Products can also have a longer shelf life or be transported more easily because of smart packaging."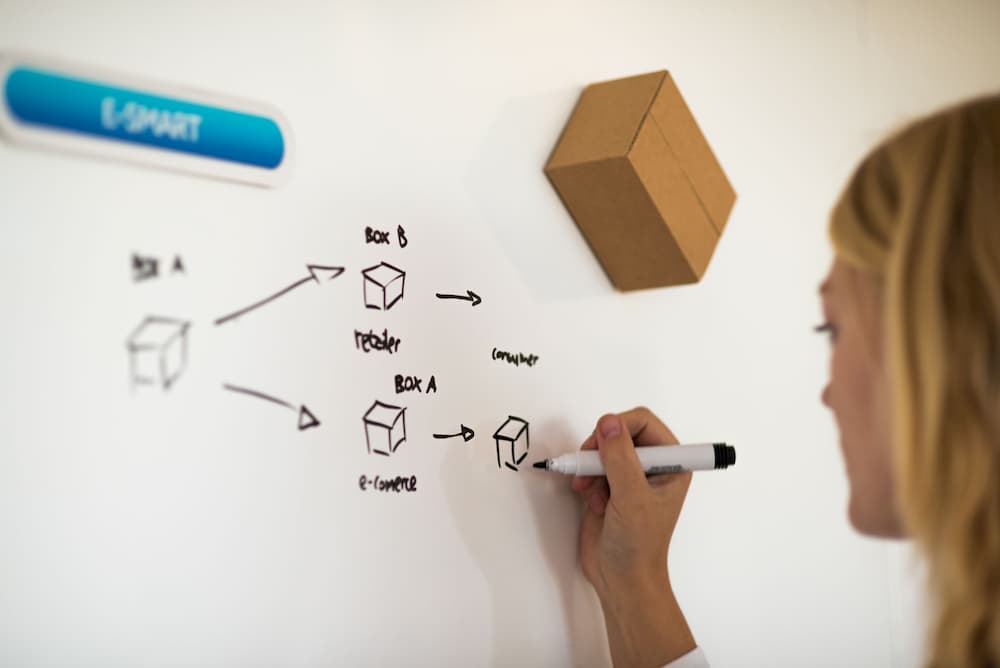 Accelerating innovative tools
The innovative company has several tools that help to make a difference for customers, consumers and the planet. Every 25 seconds, one of those innovation tools is used somewhere in 35 countries. "By working with a Smurfit Kappa company in Argentina to analyse the transport process of an Argentinian meat exporter, the innovative company was able to develop packaging that would be more resistant to transhipment and onward transport in Europe. "Both the importer and the exporter were extremely enthusiastic," says Frank proudly. "At a time like this you see how important a global network is. For example, we also have a database with shelf photos. By comparing the way candles are displayed across Europe and asking ourselves why people buy candles, we were able to advise a candle supplier on the appearance of their displays and shelf materials. Where everyone else was stunting with price, we recommended highlighting the burning time. This resulted in much higher sales."
Sexy boxes
Frank agrees that many more customers could make smart use of these insights and Smurfit Kappa's market driven approach. "Unknown makes unloved," he laughs. "Cardboard is a fantastic industry, but not immediately visible to the outsider. Once a customer knows what a difference a small adjustment can make and what possibilities are available, a cardboard box or display suddenly becomes very sexy."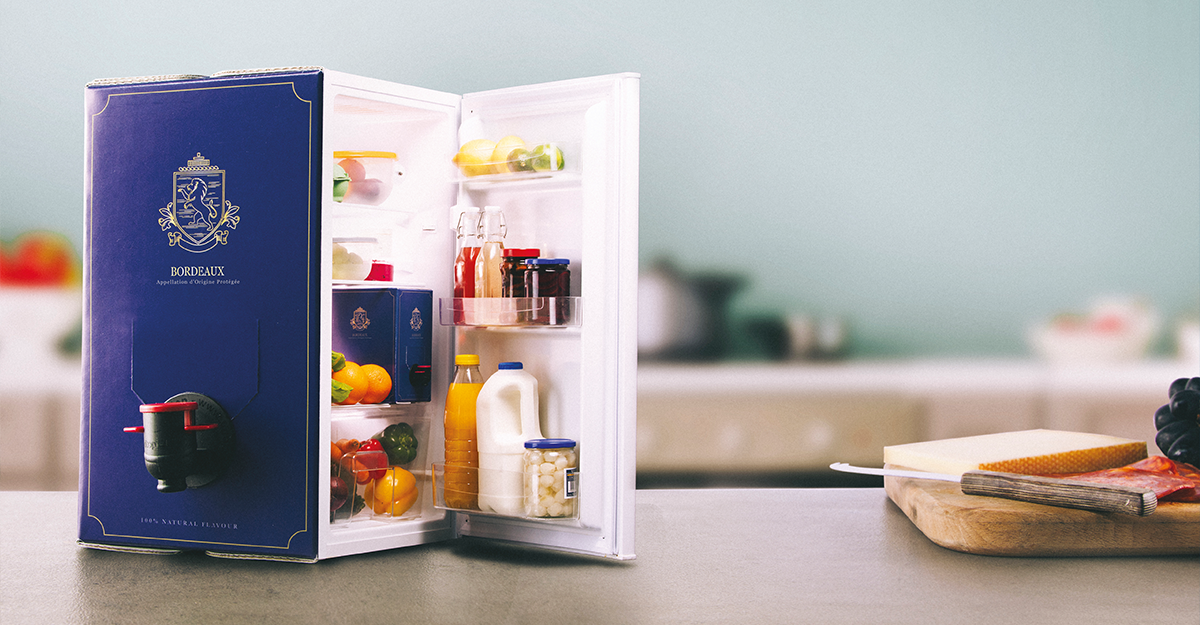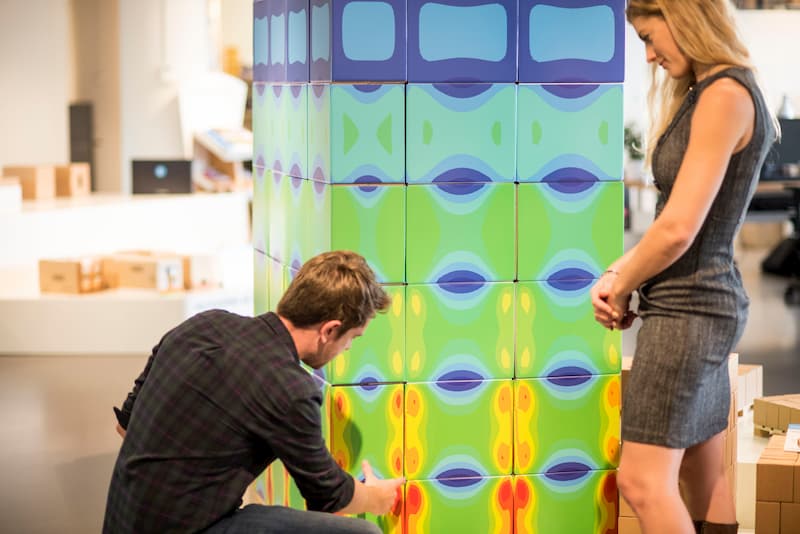 Involving the whole chain
Customers cannot knock on the door early enough, Frank believes. "Packaging is often the final step in the process. Primary packaging choices are made by product managers or marketers. They think primarily of the attractiveness of the product on the shelf for the shopper, which sometimes results in packaging or displays that cost a lot of money unnecessarily in the chain - in terms of transport space or materials, for example. 'Not my budget' is what we hear. Of course, this can be done more efficiently. That's why we like to talk to decision-makers in all layers of an organisation at an early stage. From packaging technologists to marketers and from CEOs to innovation managers of companies. Only by working well together can we really make a difference."
Sustainable contacts
This is also the reason why Smurfit Kappa joined Brave New Food. "Through this initiative, we can come into contact with other game changers and optimise our processes in every area. I strongly believe in cross-pollinations between different industries. For example, we came into contact with a start-up that makes 100% biological insulation boards for use in housing by grafting fungal cultures onto organic (waste) material. We developed a tray for the entire process and thus removed a major logistical and financial barrier to a successful market launch. I hope to get that kind of inspiration during the matchmaking sessions of Brave New Food. In addition, we will try to advance innovative packaging ideas as much as possible. By connecting the best of everyone, together we can speed up the innovation process with a much better outcome."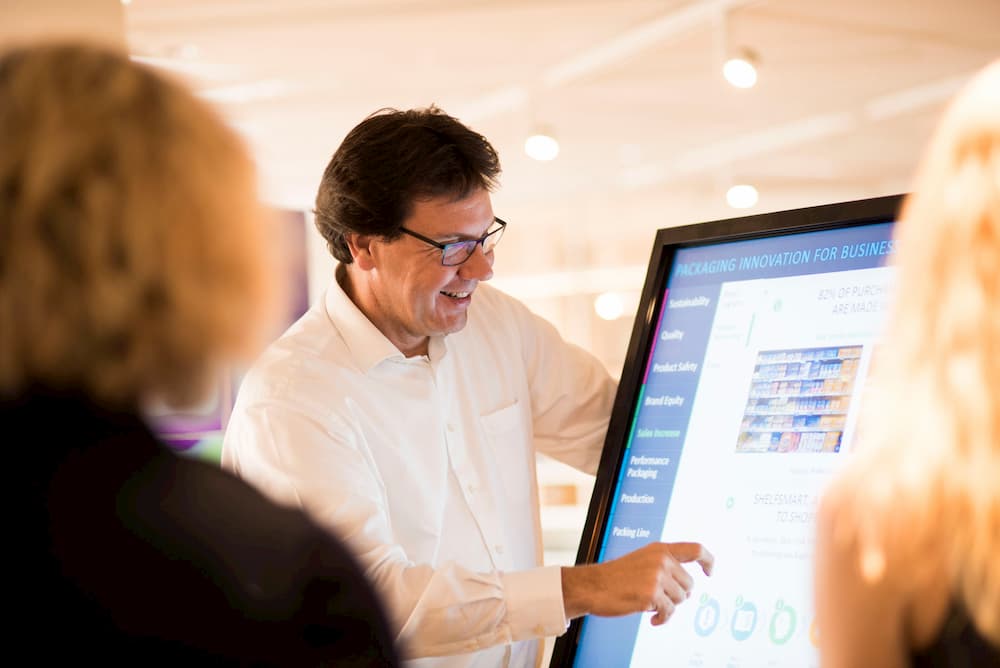 Leading role
Smurfit Kappa carries out its pioneering role at the table with customers from the agriculture and horticulture, retail, e-commerce, industrial and logistics sectors, but also during events and theme weeks. "We want to make as many people as possible aware of new trends and possibilities, so that together we can make smart choices. To this end, we organise mini-conferences or sparring sessions in our Benelux Experience Centre in Oosterhout or our Global Experience Centre at Schiphol Airport, for example."
Sustainable partnerships
"We also make our knowledge available by means of white papers and we actively participate in many knowledge platforms, such as the NVC Chair in Packaging Design and Management at the Faculty of Engineering Technology at the University of Twente. We invest in long-term relationships, because we believe in sustainability in that area too. We are happy to open up our Experience Centre to host all initiatives connected to Brave New Food innovations. Making an impact together, that is what we are all about."
Are you a leading food company and do you want to accelerate innovation? Join our club of gamechangers now! Read more about our platform and get in touch.