This year, fruit importer Direct Source International (DSI) has existed for ten years. A milestone that is celebrated and at the same time a future look to deepen the activities. For example, a five-year plan has been drawn up in which sustainability has an important position.
According to managing director Hilbert Klop and customer development manager Geke van der Ven, DSI has an important role to play in the transition to a more sustainable food system. "As true pioneers, we deal with a large part of the food chain every day and see how much it is necessary for every link to become more sustainable and constantly innovating. From growing fruit to logistics and from packaging to marketing."
Smart and successful approach
DSI was founded in 2001 by four passionate men who have earned their spurs in the import of food. Their innovative approach was simple: We can best outsource matters of which we have no knowledge or expertise. "It is precisely where our strength lies that our full attention is given," explains Hilbert. "Our knowledge of the market and the product plus understanding and estimating the influence of external factors. That is the foundation for our position in the competitive (fruit) market." The ever-growing DSI team proves that their approach is smart and successful.
Long-term collaborations
"We have partners all over the world like growers, logistic partners and our customers with whom we have personal and long-term relationships. That is our key to success. Collaboration, like entrepreneurship, is in our DNA and we invest a lot of time in maintaining the relationship. This pays off in the involvement of our customers and growers. Thanks to that and to our expertise and years of experience our procurement is very well matched to the availability of the best fruit per region and season," explains Hilbert.
Proactive assistance of customers
Thanks to this close worldwide cooperation, DSI sees exactly where steps can be taken with regard to sustainability and innovation. "We challenge our partners to become more sustainable, because it is better for the planet and because it is also becoming increasingly important to the consumer. In addition to the right price, the quality, variety, packaging, shelf life and taste, more and more consumers also want to know where their food comes from and how it is grown," says Geke.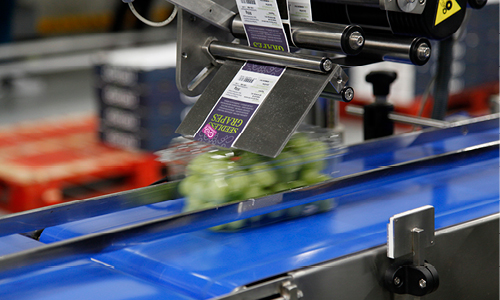 Naturally healthy
To score high on all these points, DSI works closely with partners. This is how the collaboration with Brave New Food came about. "The advantage of our product is its healthiness; We don't primarily need to innovate on the product; how could it be fresher, healthier, vegetarian… DSI has the luxury that our product is naturally healthy," says Hilbert. "Our focus is therefore on more sustainable packaging, transport, marketing and waste and of course improvement of the product quality and extension of the varieties. Real innovation in those areas must come from outside. Maybe even from other branches."
Collaborate for faster innovation
Just like all other activities outside of purchasing and sales, DSI likes to have a partner like Brave New Food to bring the discovery of innovations as an expert. "Brave New Food has the network and the experience to provide relevant opportunities," says Hilbert. "What else can you do with the fruit that we sell? How can you ship and package them sustainably? What do we do with the surplus? Can logistics be handled differently? Original ideas for the use of the fruit are also welcome."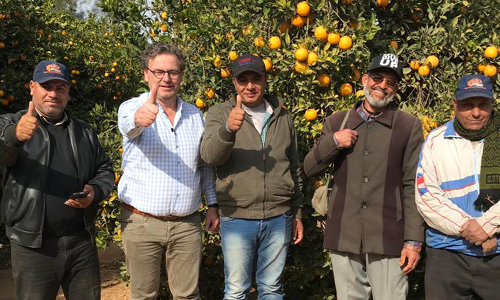 Interesting network
In return, DSI can offer startups and scale-ups an interesting international network of growers, logistics and customers and has years of expertise in the import and export industry that they are happy to share in order to accelerate the transition to a more sustainable food system. "We also like to sit down with other partners to see how we can make the chain more sustainable together," says Hilbert. "Players in the fruit and vegetable sector now mainly take individual initiative, while for us the strength lies in jointly acting in order to gain as good and broad support as possible. We believe in sharing. From knowledge, innovation and customers. We can only progress by working together."