From seafood to chicken and charcuterie: there's no question we need options that are sustainably sourced from plant ingredients and cell cultivation. In the face of consumer demands and population growth, the plant-based meat and fish industry is slowly but surely becoming an additional category in the food industry. Renegade Foods is a US based startup that is leading the way and you want to know about.
Renegade Foods makes premium, animal-free and organic charcuterie made from plants. The company is founded by the sisters-in-law Iona Campbell and Kalie Marder, and inspired by Iona's time spent in Spain learning from local chefs. Iona shares where her inspiration came from: "What inspired me most while living in Spain was learning how food is tied to history and culture. I loved learning all about the different spices and flavors of the region and how different culinary skills like smoking and fermentation can affect the quality and preservation of food. This got me thinking that, while I love the creativity and innovation that comes with plant-based cooking, I didn't want to lose all the knowledge and art that goes into meat preservation. I came back to California inspired to create plant-based meats that celebrate the old-world culinary arts, but in a way that's better for us, the animals, and the planet."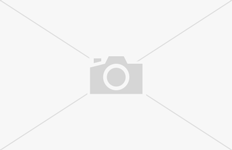 Old world techniques
Renegade Foods therefore removes the animals, but still rely on old world techniques such as smoking and fermentation – making their products ideal for charcuterie plates, pizzas, sandwiches and more.
As to why the ladies joined forces and started Renegade Foods, Iona shares the importance of the growing plant-based meat market: "Animal agriculture accounts for 77% of all agricultural land, despite supplying only 17% of our food supply. For our planet and for our health, it's now more important than ever to provide consumers with high quality plant-based meat alternatives that deliver authentically delicious and satisfying experiences."
Wide variety
Three salami flavors form the company's core: Smoky Soppressata is a Calabrian-style salami influenced by the flavors of Southern Italy, with undertones of applewood smoke and black pepper. Sweet Toscana is Tuscan-inspired, featuring Italian herbs, fennel and fire-roasted sweet red peppers. And the classic Spicy Chorizo bursts with traditional Spanish spices, smoked paprika and garlic. And most of all: their products are received well by the public. Iona: "Our artisan vegan salami has been very well-received and we have a waiting list of over 140 wholesale accounts. We can't wait to see what the future beholds."
Renegade Foods was one of the finalists of the Brave New Food Startup Challenge 2022. Read all about the finalists and winners here.
Read also about the plant-based changemakers Rebellyous Foods and Loki Foods.